Photos and Videos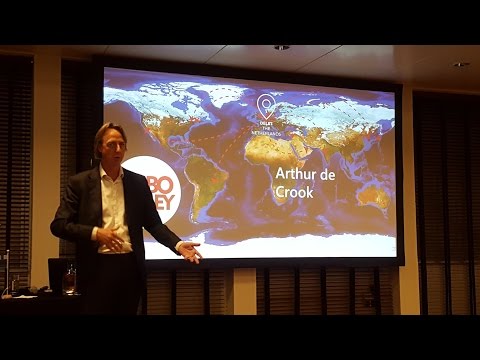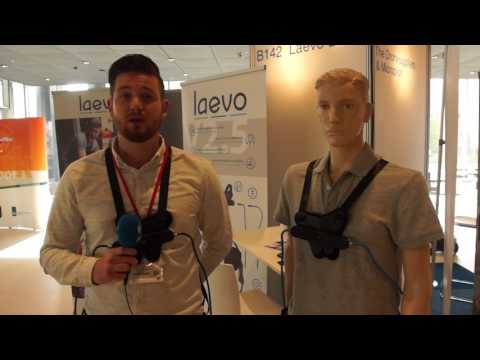 View Slideshow
Event Details
Sep 27, 2017 - Sep 28, 2017
Santa Clara Convention Center, Great America Parkway, Santa Clara, CA, United States
After 13 years, RoboBusiness is still one of the premier events for the global robotics industry. The conference offers startups, investors, and end users an opportunity to learn from case studies, network, and see the latest in robotics, artificial intelligence, and unmanned systems.
Immediately before RoboBusiness 2017 in Santa Clara, Calif., was the Chief Robotics Officer (CRO) Network Summit. It provided an exclusive venue for business managers to learn about and discuss the challenges of adopting and implementing automation.
Martin Buehler, executive R&D imagineer at Disney, delivered the keynote address, in which he explained the importance of the robot experience and gave a glimpse at his company's groundbreaking developments.
The four main tracks at RoboBusiness 2017 included "Adopting and Implementing Robotics," "How to Get ROI From Robotics," "Robotics Nuts and Bolts for Your Business," and "What Can AI And IoT Do for You?"
In addition, there were several presentations from organizations such as Stanford University and NASA on the Expo Hall Stage, as well as the popular annual Pitchfire startup competition.
Exhibitors demonstrated the latest robots for mobile pick-and-place operations, manufacturing, and robotic inspection. The Startup Zone and VC Office Hours enabled innovators and investors to connect. Leaders from Boston, Pittsburgh, and Silicon Valley also compared notes onstage.
From component makers to full robotic solutions and AI applications, RoboBusiness is the best place to shape the future of automation.
Agenda
Keynotes
Presentations from:
Disney
DHL
GE Global Research
Intel Perceptual Computing
NASA Ames Research Center
PARC
Accenture
Stanford University
Comet Labs
NVIDIA
Commonwealth of Massachusetts
Pittsburgh Regional Alliance
California Governor's Office of Business and Economic Development
Fetch Robotics
Adopting and Implementing Robotics
Is Your Business Robot-Ready?
Presented By:
Lockheed Martin
IBM Watson IoT
Identifying New Applications for Automation
Presented By:
Soft Robotics
Proctor and Gamble
Using Additive Manufacturing to Accelerate Robotic Adoption
Presented By:
Jabil
Automating Your Operations to Optimize Production
Presented By:
RIA
Applied Manufacturing Technologies
Continental Automotive Systems
L2F
How to Evolve a Robust and Cost-Competitive Supply Chain
Presented By:
Vecna
Working With Partners to Adopt Robotics
Presented By:
Market Spec Group
Electric Movement Inc.
ULC Robotics
Acorn Product Development
How to Get ROI from Robotics
How We Increased Our Revenue With Robots
Presented By:
RK Logistics
How to Manage Staffing and Morale During Robotics Adoption
Presented By:
Littler Mendelson PC
Increasing Productivity with Cobots
Presented By:
Robotiq
U.S. National Institute of Standards and Technology
How to Scale Up Automation and Measure ROI
Presented By:
Accenture
Gaining Competitive Advantage from Autonomous Vehicles and Services
Presented By:
SAP Labs
Autonomous Solutions, Inc.
Protect Your IP and Get Ahead of Robotics Regulations
Presented By:
Exponent Inc.
Kolisch Hartwell
Robotics Nuts and Bolts for Your Business
Latest Robotics Innovations for Materials Handling
Presented By:
Fetch Robotics
Continental Auto Systems
Aethon
Pick and Place for Profit with Mobility, Robot Arms, and New Grippers
Presented By:
Precise Automation
Robotics as a Service: Feasibility and Opportunity
Presented By:
Market Spec Group
ULC Robotics
Ricoh USA
H3 Dynamics
Building a Better Robot: Why Components Matter
Presented By:
Robotics Motion and Controls
Kollmorgen
Agility Robotics
Lithium Power Inc.
Saving the World, One Robot Swarm-Infested Hurricane at a Time
Presented By:
Qualcomm Technologies
Training the Next Generation of Roboticists
Presented By:
Udacity
Robotics Education and Competition Foundation
Chapman Group
Electric Movement Inc.
What Can AI and IoT Do for You?
The State of AI: What It Can and Can't Do
Presented By:
BNY Mellon
Using Sensors and Data for Preventive Maintenance and Reducing Downtime
Presented By:
Ologic
IBM Watson IoT
Use Cases for Perception and Cognitive Systems
Presented By:
Amazon
Degrees of Intelligence: Perceptual and Cognitive Computing
Presented By:
Stanford University
What Do Big Data, IoT, and the Cloud Mean for Robotics Use?
Presented By:
Tend.ai
Refining Human-Machine Interfaces
Presented By:
MITRE
American Robotics Collaborative