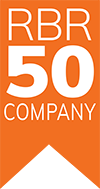 Listing Details

Mountain View, CA 94043
650.253.0000
https://abc.xyz/
Incorporated on July 23, 2015, Alphabet Inc. is a holding company. Alphabet's portfolio encompasses several industries, including technology, life sciences, investment capital, and research. The Company's businesses include Google Inc. (Google), Access, Calico, CapitalG, GV, Nest, Verily, Waymo and X.
The additional purchase of DeepMind created speculation of Robotics AI as well; further speculation has also been fueled around Google's talks with Foxconn (Hon Hai Precision Industries) regarding collaboration in building industrial robots.
The Company's segments comprise of Google and Other Bets. Within the Google segment are the Company's Internet products, such as Search, Ads, Commerce, Maps, YouTube, Google Cloud, Android, Chrome and Google Play and its hardware initiatives. The Other Bets segment focuses on the sales of Internet and television services through Google Fiber, sales of Nest products and services, as well as licensing and research and development services through Verily.
X, which is run by Astro Teller, is using some element of robotics in numerous projects. Those projects are in varying stages of completion, but has lately the division has been "graduating" them as stand-alone companies or preparing them for such a move. The life sciences group, for example, is now called Verily, and has spun out robotic medical device company, Verb Surgical. X also recently hired an auto industry veteran to lead its self-driving car effort — called Chauffeur internally — and noted that the project was a good candidate to be spun out.
Google invests in infrastructure, data management, analytics and artificial intelligence (AI). The Company's offerings include Google Assistant, allowing users to type or talk with Google in a natural conversational way to help them get things done; Google Maps, which helps users with navigation, and Google Photos, which helps users store and organize all of their photos. The Company invests in platforms, such as Chrome browser, Android mobile operating system, Chrome operating system and Daydream virtual reality platform, as well as its hardware devices, such as the Pixel phone and Google Home.
Company Leadership
Lawrence Page, CEO
Sergey Brin, President