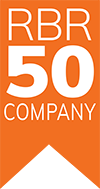 Listing Details

Robert Bosch GmbH
Robert-Bosch-Platz 1
70839 Gerlingen-Schillerhöhe
GERMANY
+49 (0)711 400 40990
http://www.bosch.com/en/com/bosch_group/boschgroup.html
The Bosch Group is a leading global supplier of technology and services. In 2016, its roughly 390,000 associates generated sales of 73.1 billion euros. The company's operations are divided into four business sectors: Mobility Solutions, Industrial Technology, Consumer Goods, and Energy and Building Technology.
Bosch offers innovative solutions for smart homes, smart cities, connected mobility, and connected industry. As a leading IoT company, Bosch's expertise lies in sensor technology, software, and services, as well as its own IoT cloud, offering their customers connected, cross-domain solutions from a single source. The Bosch Group strives to create solutions for a connected life and to improve quality of life worldwide with their products and services.
The company's Mobility Solutions sector brings together comprehensive expertise in vehicle technology with hardware, software, and services to offer complete mobility solutions. This segment offers gasoline and diesel systems, auto parts and accessories, automotive technology, and auto electronics for OEMs and the aftermarket.
The Consumer Goods sector produces power tools, industrial tools, home appliances for cooking, washing, drying, cooling, freezing, and many others.
The company's home appliances are part of BSH, Bosch and Siemens Home Appliance Group, based in Munich, Germany. As part of the third largest appliance manufacturer in the world, Bosch has been selling high-performance German-engineered major home appliances and cooking appliances in the United States since 1991. Known nationwide for raising the standards in appliance quietness, efficiency, and integrated design, the company frequently receives top ratings in leading consumer publications and is the winner of the 2011, 2012 and 2013 Energy Star Sustained Excellence Award.
The Energy and Building Technology segment manufactures floor-standing and wall-mounted heaters, heat pumps, solar thermal systems, solid-fuel boilers, cogeneration plants, and industrial boilers.  It also offers security systems including video-surveillance, intrusion-detection, and fire-detection systems, as well as professional audio and conference systems.
Automation, drive, control, and actuator solutions for the factory automation, plant construction and engineering, mobile machinery, and packaging technology are the focus of its Industrial Technology division.
The Bosch Group comprises Robert Bosch GmbH and its roughly 450 subsidiaries and regional companies in some 60 countries.
Company Leadership
Robert Bosch, Founder
Volkmar Denner, CEO