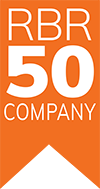 Listing Details

27-43 Wormwood St, Boston, MA 02210
(617) 500-2487
http://www.rethinkrobotics.com
Rethink Robotics develops adaptive, low-cost robots for manufacturing. Rethink's solutions are targeted for the SMB market and designed to be human-safe and easily programmable. The company's flagship product, Baxter, is the world's first low-cost industrial humanoid robot.
Rethink Robotics is transforming manufacturing with smart, collaborative robots that are able to automate 90% of tasks that traditional automation has been unable to automate.
Currently, manufacturers recognize that they need to be more responsive to market changes, ready to deliver on customer preferences and able to innovate faster and more efficiently than ever before.
The company's robots, Baxter and Sawyer, are pioneering a new generation of collaborative robots and enabling innovation.
Baxter was Rethink's first smart, collaborative robot that changed the way manufacturers automate their processes. Baxter increases worker productivity by tackling tasks that have never been economically automated before, improving manufacturers' ability to compete with others who rely on low-cost labor and reducing the need for offshoring.
Launched in 2015, Sawyer is Rethink's newest collaborative robot that offers manufacturers the new high-performance robot they need for a wider range of tasks while maintaining the critical flexibility, safety and interactive user experience that have become synonymous with the Rethink Robotics' brand.
Baxter and Sawyer are smart in a multitude of ways: They are able to deal with real-world variability, reliably feel their way into fixtures designed for human hands, learn new tasks simply and quickly and perform tasks like humans do.
With a unique train-by-demonstration system, Baxter and Sawyer can be deployed and integrated without any programming or engineering experience. Powered by Rethink Robotics' revolutionary Intera software system, Baxter and Sawyer are able to embrace new innovation with constant updates, improvements and growth.
With Sawyer, Rethink Robotics is expanding its presence internationally, giving global manufacturers the increased capability to automate their factory floors. With strategic partnerships around the globe, Rethink Robotics is seeing growth in China, Japan, Mexico, Germany, Australia and beyond.
In today's fast-paced economy and manufacturing environment, production and demand can shift instantly and factory floors need to be flexible and adaptable to change in parts, processes and production lines.
Unlike traditional industrial robots, Baxter and Sawyer are able to change tasks quickly and can be easily implemented to suit the individual needs of the manufacturer.
Rethink's robots are trained by demonstration and allow for increased functionality and ease of use; robots do not require an engineer to be reprogrammed to new tasks and can move between products, lines, and applications seamlessly.
Both Baxter and Sawyer are game-changing solutions that increase workforce optimization by providing manufacturers with flexible, smart tools that interact in tandem with human workers.
Rethink Robotics was founded in 2008 by robotics pioneer Rodney Brooks, a co-founder of iRobot.
Company Leadership
Rodney Brooks, Founder, Chairman & CTO
Scott Eckert, President & CEO
Jim Lawton, CMO
Jason Barton, VP Sales
Jim Daly, VP Product Development and Operations
Ann Whittaker, VP HR & Administration, Co-Founder