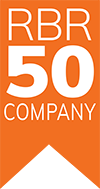 Listing Details

216 RIDC Park W Dr, Pittsburgh, PA 15275
(877) 733-4743
http://www.seegrid.com
Seegrid Corporation brings robotic vision-guided technology to the material handling industry. Developed with Seegrid Vision, industrial trucks are transformed into the next generation of automated guided vehicles: vision guided vehicles (VGVs).
With more than thirty years of innovation and research by the leading robotic scientists, engineers, programmers and logistics practitioners worldwide, the company's exclusive Robotic Industrial Trucks are revolutionizing the movement of materials in manufacturing and distribution environments.
Their technology transforms industrial vehicles into unmanned, automated pallet trucks and tow tractors that operate without the need for wire, tape, laser or other costly automated guided vehicle guidance systems.
The company offers solutions that optimize workflow processes by increasing productivity and reducing costs. Their products include automated pallet trucks and tow tractors.
The company's VGVs are used in applications, such as parts-to-line, put away, long hauls, end-of-line, staging/sortation, replenishment, kitting/picking, trash removal, and cross-docking/virtual locations.
VGVs navigate without wires, lasers, magnets, or tape and are characterized by their flexibility, simplicity, and reliability.
The company is the pioneer and leader in three-dimensional vision navigation. Seegrid re-invented itself as a developer of "three-dimensional vision navigation software," and that made all the difference.
The company's rich IP, based on co-founder Hans Moravec's research, as well as Seegrid Vision software, not only powers the company's new VGV (vision guided vehicle) that adds a new dimension to Seegrid's material handling offerings but also opens new business opportunities for Seegrid beyond its roots as a logistics pioneer.
Seegrid Corporation was founded in 2003 and is based in Pittsburgh, Pennsylvania.
Company Leadership
Jim Rock, Chief Executive Officer
Dr. Hans Moravec, Chief Scientist, and Founder
Mitchell Weiss, Chief Technology Officer
Chris Visnic, Vice President, Sales and Services
Jeff Christensen, Vice President of Products
Sid Wiesner, Vice President of Engineering
Video