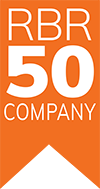 Listing Details

Nashville, TN 37217
615-366-7281
http://www.universallogic.com/
Universal Robotics Inc., which formed a new company Universal Logic in 2017, was founded as a holding company in 2001. Universal Logic has created an unparalleled software platform for intelligent flexible automation, providing solutions for materials handling, logistics, and industrial markets.
The formation of Universal Logic better reflects the company's focus on general-purpose artificial intelligence solutions. Universal Robotics remains the system integrator of the organization.
Neocortex machine learning works with more than just robots. It is capable of controlling any actuated machine. The nine-year-old parent company was the first to use 3D industrial vision commercially; the first to demonstrate real-time reactive control of an industrial robot; and the first to synthesize vision, robot actuation, and artificial intelligence for industrial purposes.
All three Neocortex G2R Cells pick items from bins, totes, conveyors or pallets and place them into shipping boxes, bags, or machine fixtures. The Cells can read barcodes, identify labels, or take measurements. The medium-sized Cell uses a Yaskawa Motoman six-axis robot, and typically picks 600 to 700 items per hour.
The new small Cell increases average robot speed by 15%. The new large Neocortex G2R Cell increases maximum item or box weight to 46 pounds.
Neocortex is an artificial intelligence software that serves as the intelligence for various machines, including industrial robots, forklifts, mining equipment, and autonomous vehicles.
Neocortex G2R Family Performance and Price
The Neocortex G2R product family provides Flexibility @ Speed®. The Neocortex Small G2R Cell handles 700 — 800 items per hour (peaks to 29 per minute) that weigh up to 15 lb. The Neocortex Medium G2R Cell handles 600 — 700 items per hour (peaks to 27 per minute) that weigh up to 22 lb.
The Neocortex Large G2R Cell handles 500 — 600 items per hour (peaks to 22 per minute) that weigh up to 46 lb. They are fully integrated, arrive on a skid, and can be operating in half a day.
Complete prices for fully integrated robotic work cell average $7/hour. This includes: a six-axis robot with controller, pendant, multi-function gripper, Neocortex® artificial intelligence software platform, Spatial Vision® 3D software, sensors, safety barriers, PLC interface, HMI screen, frame on a forklift skid, electrical and controls panel, onsite installation in North America, operator training, five-year remote diagnostic service, and one-year warranty on all hardware. Optional equipment and custom integration are available.
Neocortex software platform is independent of sensor and robot (industrial or collaborative) type and brand. It includes DeepEye® deep learning that provides real-time perception not possible with vision alone. Spatial Vision® handles sensor and robot communication, calibration, parallel processing, and 2D/3D image processing.
Autonomy provides collision avoidance and object manipulation.
Universal provides supply chains with complete automated material handling systems for high-mix/high-volume applications. Systems integrate AI with vision, grasping, and motion control, giving machines human-like flexibility at high speed.
Neocortex technology was invented for NASA 12 years ago and developed for industrial use by Universal starting in 2008.
Company Leadership:
David Peters, Founder and CEO
Goutham Mallapragada, Chief Technology Officer
Hob Wubbena, VP of Planning and Marketing